VyprVPN

Vélemények: Biztonságos hozzáférés blokkolt és lekorlátozott oldalakhoz
Jackie Goldstein
(Webes és biztonsági szakértő)
A VyprVPN a tesztelés során egyszerűnek és élvezhetőnek bizonyult. Minden hibátlanul működött és nagyon könnyen kitanulható volt, még az új VPN szoftverhasználóknak is. A VyprVPN-nek van egy figyelemre méltó előnye a versenytársaihoz képest. Rendelkeznek egy Chameleon-nak nevezet...
Apr 27, 2018
A legjobb 3 alternatív VPN megtekintése
| Tulajdonságok | Leírás |
| --- | --- |
| A szerver lokalizációk száma (országok) | 65 |
| Szerverek száma | 700 |
| IP címek száma | 20000 |
| Őriz-e a VPN naplófájlokat | Részben |
| Tartalmaz-e kill switch funkciót | Igen |
| Készülékek licenszenként | 5 |
Hogyan használjuk a VyprVPN-t
4.6 / 5.0
1. Ezen a linken gyorsan letöltheti a legújabb szoftvert (csak pár percet vesz igénybe), és telepítheti az applikációt, ami átsegíti a folyamat többi részén, hogy biztosan ne felejtsen ki semmit.

2. Ezután töltse le a VyprVPN-t. Nyissa meg a fájlt és csomagolja ki a tartalmát.

Ezután lépjen be az OpenVPN install könyvtárba, nyissa meg a "Config" mappát és másolja át a tartalmat a .zip fájlból a "config" mappába.

4. Jobb gombbal kattintson az asztalon az OpenVPN ikonra, és válassza a "Futtatás adminisztrátorként" opciót.

5. Kattintson jobb gombbal az OpenVPN GUI ikonra (az értesítési területen, a képernyő jobb alsó sarkában találja), hogy lássa a szerverhelyeket, vigye az egeret a kívánt hely fölé és kattintson a "csatlakozás" gombra.

6. Írja be az e-mailcímét és a VyprVPN-hez tartozó jelszavát. Ezzel csatlakozott a szerverhez és az értesítési területen levő ikon zöldre változik (sikeres csatlakozás esetén).

Letöltés most


A VyprVPN 4 különböző szintű szolgáltatást kínál. Az ingyenes szolgáltatás havi 500 MB adathasználatot biztosít, 2 szimultán kapcsolattal, tartalmaz NAT tűzfalat, PPTP, OpenVPN, L2TP/IPsec kapcsolatot és a Chameleont.
A VyprVPN alapszolgáltatás korlátlan adatforgalmat biztosít egy kapcsolathoz, továbbá PPTP-t.
A VyprVPN Pro kicsivel többe kerül, szintén korlátlan adatforgalmat biztosít, de már 2 szimultán eszközön, továbbá NAT tűzfalat, PPTP, OpenVPN, L2TP/IPsec kapcsolatot és a Chameleont.
A VyprVPN Prémium a legdrágább változat, 3 szimultán eszközön biztosít korlátlan adatforgalmat, továbbá NAT tűzfalat, PPTP, OpenVPN, L2TP/IPsec kapcsolatot és a Chameleont.
Az árak a kívánt szinthez viszonyítva elfogadhatóak. Új felhasználóknak azt javasoljuk, próbálják ki először az ingyenes verziót, és, ha elégedettek, váltsanak a VyprVPN Pro-ra, hogy élvezhessék a legbiztonságosabb kapcsolatot és kihasználhassák a forradalmi Chameleon technológia előnyeit. A Prémium egyetlen többletszolgáltatása a plusz kapcsolat.
Megbízhatóság és támogatás
4.7 / 5.0
A VyprVPN rendkívül megbízható alkalmazás, a tesztelés során sosem szakadt meg a kapcsolat, és mindig nagyon jól, nagy sebességgel működött. Kiváló ügyféltámogatást biztosítanak egy élő chat alkalmazás formájában, tehát garantált, hogy egy élő emberrel beszélhetünk, aki segít megoldani a problémánkat. A csapat nagyon barátságos és keményen dolgoznak, hogy gyorsan megoldják a felmerülő helyzetet, vonalban maradnak és folyamatosan tájékoztatnak, mit csinálnak, amíg a problémát nem rendezik.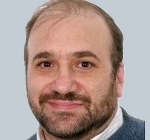 Jackie Goldstein
(Webes és biztonsági szakértő)
Összegezve, ezt gondoljuk a VyprVPN-ről
A VyprVPN egy gyors és megbízható szolgáltatás, semmilyen problémát nem tapasztaltunk úgy sem, hogy több különböző eszközön használtuk, például PC-n, MacBookon és egy Android tableten is. Nagyszámú szerverrel rendelkezik szerte a világban, így rengeteg választási lehetőségünk van, és elég valószínű, hogy meg fogjuk találni az igényeinknek megfelelőt. Nagyszerű VPN azoknak, akik csak most kezdtek el ilyesmit használni – használata nagyon egyszerű és rendkívül megbízható (habár a sebesség romolhat ha a wifivel ellentétben mobil kapcsolatot használunk).Általánosságban ez egy nagyszerű szolgáltatás és fantasztikusan megéri az árát. Pénzvisszatérítési garanciát is vállal, tehát mindenképpen érdemes kipróbálni – még ha nem is ez lesz, amit akarunk, nem veszítünk semmit!